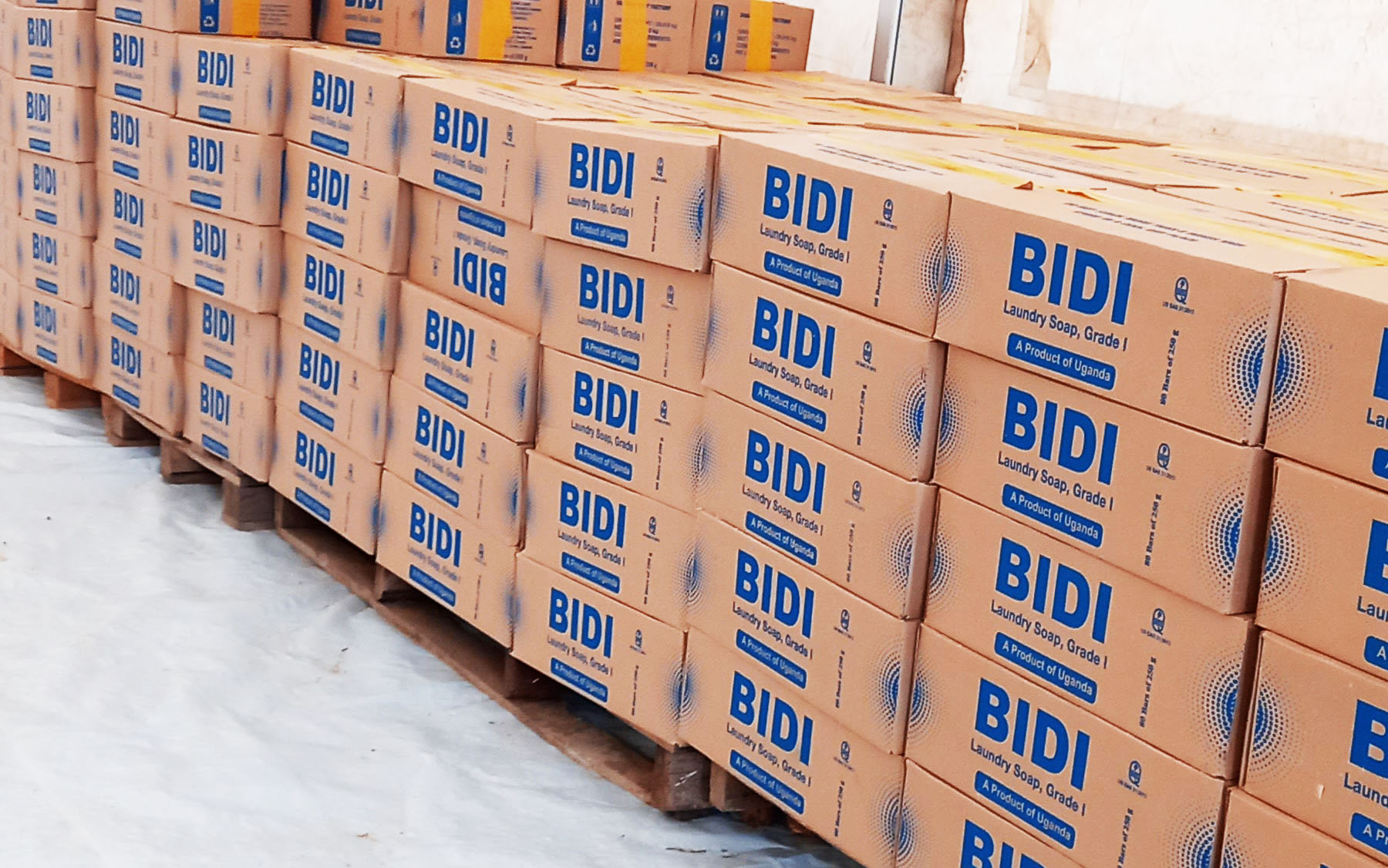 As far as basic household items go, soap is king. Without cleanliness, it is difficult for anywhere to feel like home. For those who cannot barely afford the bare necessities of everyday life, being able to receive a bar of soap can be life changing in light of all the infections and diseases that can be prevented by simply washing hands properly and keeping one's surroundings hygienic.
In a bid to ensure a constant supply of soap to the hundreds of thousands of South Sudanese and Congolese refugees in North Western Uganda, UNHCR Uganda commissioned the AIRD team in the area to set up a soap making factory. Officially established in June 2021, the venture could not have been more timely with the heightened importance of sanitation and hygiene during the coronavirus pandemic.
The demand for soap in refugee settlements and their host communities is constant. In early 2021, unavoidable delays in the delivery of soap to displaced people in Bidibidi, north western Uganda prompted refugees to petition UNHCR to consider manufacturing this critical item locally in the area. The request was heeded and AIRD Uganda was tasked to share a proposal regarding how this could be implemented. The AIRD team undertook research and shared a project plan for the project.
In April 2021, a proposal was tabled and by July, construction had begun on a small factory located on the same premises currently housing the AIRD Bidibidi warehouses and rub halls. The expansive land provided the perfect location for setting up the works.

Above: the soap making process at Bidibidi soap factory is explained
Named Bidi soap, the bar can be utilised by users for a variety of household purposes including personal hygiene, laundry and for use in the kitchen.
Since its establishment, the factory has employed a small team, among them 15 casual labourers composed of eleven refugees and four host community members. It was an important factor in the setting up of the factory that it enable refugees in the area to earn a living and learn new skills.
The factory is still a work in progress. A small laboratory is being constructed right next to the structure where quality control and assurance will be managed for all the products manufactured now and in the near future. The goal is to scale up production to 2.4 tonnes of soap daily in order to meet the demand in an area that is home to an estimated 250,000 refugees.
All the soap manufactured at Bidibidi soap factory will be provided free of charge to the refugees resident in Bidibidi camp, and will go hand in hand with monthly food distribution exercises.
There are plans to eventually diversify into the production of other items such as liquid soap and body lotion at the factory. The factory is currently co-managed by UNHCR and AIRD personnel. When fully operational, full management will be handed over to the AIRD team.
It is hoped that with additional investment, research and development, the factory will be able to produce much larger quantities of soap and other sanitation items, while employing an even larger number of individuals.